Biography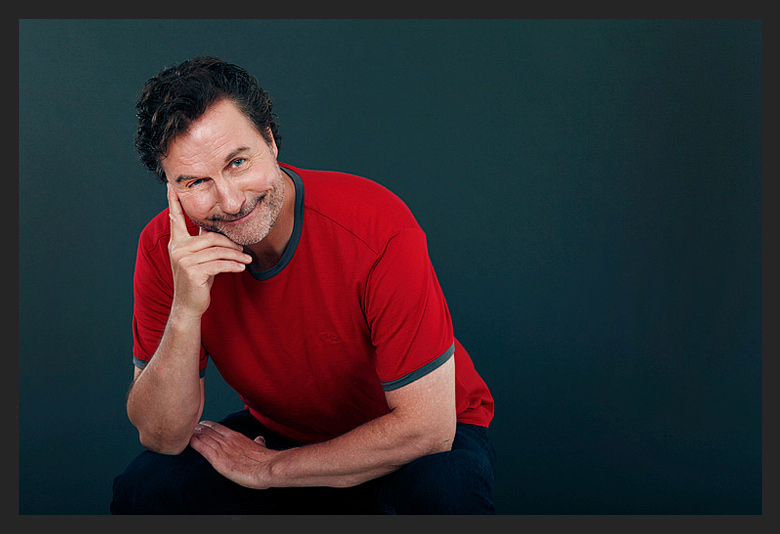 Name:
Roger Storm
Profession: Actor
Based in: Stockholm

Background
Roger Storm was born on the 12th of September 1956 in Västerås, Sweden – the city of the great lake Mälaren. The passion for theater was awakened early, already in the younger school years. Roger would perform for interested classmates with a growing enthusiasm that soon became a life ambition. Contemporary radio and TV theater also played a major role for Roger, where theatrical legends as Allan Edwall and Edvin Adolphson greatly fueled the theatrical vein. The road was, so to speak, clear.
Education
Roger studied at the Theatre Academy in Stockholm, where he graduated in 1981. In addition to that, Roger supplemented his acting abilities with a year of training in New York, USA, in 1998, where he studied under Lee Strasbergs talented student Geraldine Barone at The Actor's Studio.
Career and breakthrough
Roger then began his theatrical career at the Swedish Theatre of Turku in Finland 1981, when he was offered the lead role as Nico in the musical Zorba. Shortly thereafter Roger was hired by the Theatre of Orebro, where he for several years became a regular feature in the ensemble. It was furthermore a period that in the broader sense revealed Rogers extensive width as an actor. One year he could play the protective brother Jonathan in Astrid Lindgren's The Brothers Lionheart, and in the next production take on the lead role as the tormented King Oedipus in the Greek drama of the same name.
The breakthrough came with the self-produced monologue Gospel of Mark, which in collaboration with the Theatre of Orebro was set up in Uppsala City Theatre in 1997. Roger there portrays Mark the Evangelist, reciting his sixteen chapters with a lyrically undistorted approach and a unique physical expression that soon became a success. The set evolved into a nationwide tour between the years 1997-1998 and has subsequently re-set periodically, most recently on Norbottensteatern in 2010. Gospel of Mark was also broadcast at the Swedish Television.
Furthermore, Roger is a familiar voice in animated films. Many probably recognize the distinctive voice from films such as Finding Nemo from 2003, or The Polar Express from 2004, where he was Sweden's equivalent to Tom Hanks in the voice of the fast paced Conductor. Beyond that, Roger's voice has been used frequently both here and there. In fact, with his experience extending over three decades, Roger has become one of Sweden's most sought after voice actors. In addition, Roger has worked with both film and television not only as a voice actor, but also as an actor in the "normal" sense. His merits includes, among others, Erik Leijonborg's and Lars Lundström's swedish criminal drama Brotherhood from 2002.
Be that as it may, the theatre stage is where Roger has his roots. After the nationwide tour with Gospel of Mark Roger landed several roles at the Stockholm City Theatre, where he portrayed characters as Hawk in Charles Dickens story of Nicholas Nickleby and The Earl of Chester in Shakespeare's drama Henry IV. This period brought in turn a number of roles with the Swedens`s national Touring Theatre (Riksteatern) , who Roger worked with in 1999, 2003 and 2005. There he again founded, among other things, closer acquaintance with Shakespeare as he played the role as the treacherous Iago in Othello.
Characteristic for Rogers expressions is, as earlier mentioned, the width of his creative spectra, the ability to walk from the powerful to the delicate, from dark to light. One moment he takes on Strindberg's The Captain and his impending paranoia of the dramatic set of The Father, and then portrays the musical role of Cliff in the Broadway produced story of Cabaret. The scenic width runs like a thread throughout his career. Roger has moved between both comedy and tragedy, through musicals and summer games, and more. This has gained him an extensive register of characters, as well as an emotional depth, adaptable for both the small and the great.
Tommy Johansson, 2011

Upcoming
Right now Roger is rehearsing "La Cage aux Folles" at Norrbottensteatern in Luleå, premiere September, 27th.
Later this autumn you can see Roger in a TV series called "Ögon blå" on SVT.